Reply To: Michel Becker announcement – has solutions, dug up the owl and replaced it?!
November 2, 2021 at 2:45 pm
#1233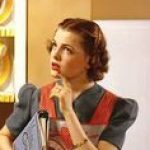 Jo
Things that make me suspicious about Becker's story.
He said the owl was corroded, possibly not bronze but some 'ferrous metal'? Why no pictures of this corroded owl? Why a need to bring a second replacement owl to put in the hole?
Things that ring true… He involved a bailiff when he dug up the owl. Though possibly he could have planted a rusty lump of metal and then said, 'look, there it is!' And all she has to do is confirm she saw it dug up. (She has been traced as Blanche NEIGE-SCHMITT from Corrèze.) He suggests Max's heirs are involved and presumably gave him the sealed solution… And he's going to get a swift denial from them if he is lying. So surely he can't be lying?
Still, I don't know… something doesn't smell right. This is a man who once tried to auction off the golden owl prize for his own ends. He also has books to sell and a museum about this hunt. What's the betting he releases additional clues about this hunt, for a fee, leading to this new buried bronze owl? All while Max's original owl is still in its hole where it's lain undisturbed for nearly 30 years.
This reply was modified 3 weeks, 6 days ago by

Jo

.