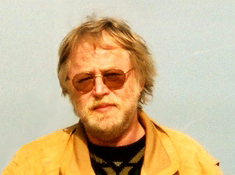 Régis Hauser / Max Valentin
Régis Hauser wrote the Golden Owl book using the pen name Max Valentin. Sadly he died in 2009, but his memory lives on through the intriguing treasure hunt he created. Max worked in advertising and marketing before publishing 'On the trail of the Golden Owl' in 1993 with artist Michel Becker. Max Valentin also created more than forty other treasure hunts, whose prizes were successfully claimed. He also invented an interactive web game, 'On the trail of the Cistes', that allowed its users to create puzzles and hide small treasures in plastic boxes. Nearly 80,000 players registered on the site and more than 60,000 cistes have been hidden throughout the world. Régis Hauser was also the author of novels and humorous books.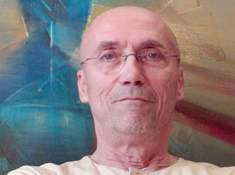 Michel Becker
Michel Becker is an artist and treasure hunt enthusiast. He met Regis Hauser at a party and offered to get involved in his treasure hunt project, illustrating the clues and designing and funding the creation of the golden owl statuette. He created the pictures for the Golden Owl book, according to the specifications provided by Max Valentin. He currently owns the statuette of the Golden Owl, and, controversially, he tried to sell it at auction in June 2014. The sale was stopped by the legal action of the A2CO – the Association of Golden Owl Researchers.  In 2009 Michel Becker launched a visual only global treasure hunt called 'The Treasure Tube' selling a tube of paintings for €99 and offering a million euro prize,  but it was stopped a year later with the prize not awarded, there were estimated to be 2000 participants. In 2016, it was announced that a museum of the Golden Owl would open in the city of Rochefort, with the holding company apparently owned by Becker.  Becker's paintings and the original specifications for the art will be displayed in an art gallery in an old water tower. This project also launches the Chateau 1876 association, its stated objective is 'to create a place attached to the organized treasure hunt entitled "On the Trail of the Golden Owl ©" and, more broadly to group the objects and writings related to this operation for their ensure a sustainable existence and make them accessible to the public.'  In October 2021 it was announced that Becker would be the official organiser of the Chouette d'Or treasure hunt and a new set of game rules was published.